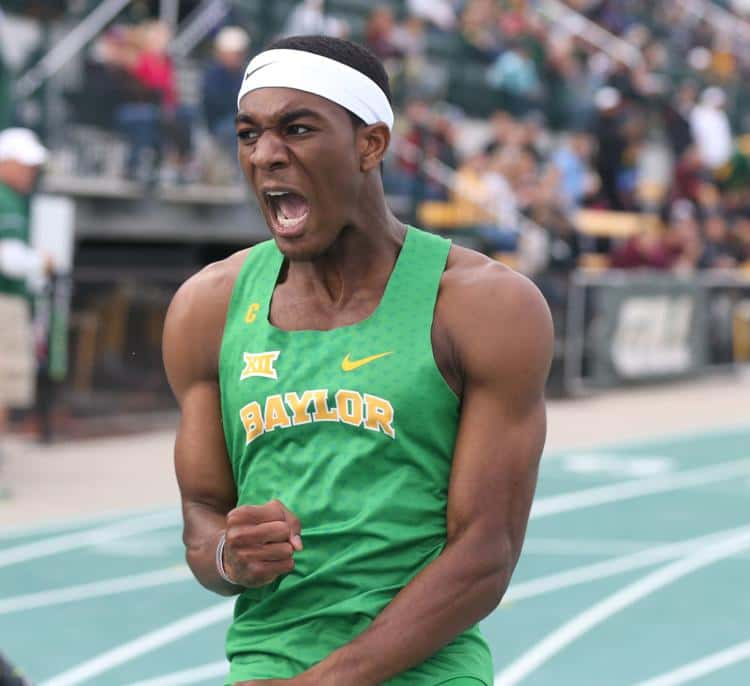 Baylor's Wil London turned in another fast-paced weekend, as the senior from Waco won the 400-meter dash title and turned in a blazing anchor leg in the 4×400 at the Tyson Invitational.
London clocked in at 45.93 to win gold in the individual 400, breezing past the field. Then in Saturday's 4×400 relay, London powered to a 44.71-second anchor leg to push the Bears to a second-place finish with a time of 3:04.49, just behind Florida's 3:03.17. Baylor beat the likes of USC, LSU, Iowa and Arkansas in the race.
In other action, Alex Medlock highlighted a great day for the BU jumpers as she won the women's triple jump title. Medlock had a personal-best 42-16 jump, moving her into the top 16 in the NCAA. In the men's triple jump, Jalen Seals nabbed a silver with a best of 50-101/4 in his season debut.
Baylor will next compete at the Big 12 Indoor Championships Feb. 22-23 in Lubbock.
— WACOTRIB