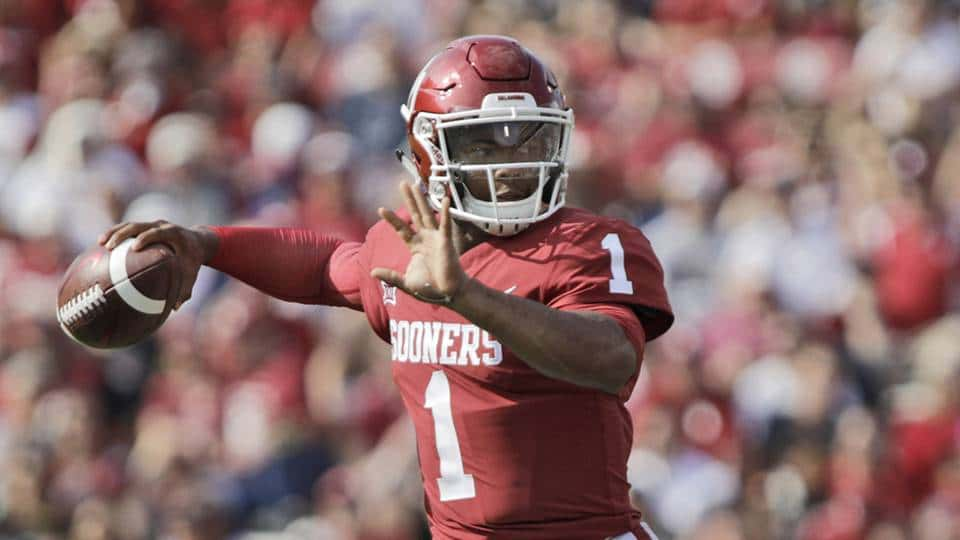 Kyler Murray has tweeted that he is "fully committing my life and time to becoming an NFL quarterback," answering the question of whether he will choose football or baseball.
The reigning Heisman Trophy winner posted a statement on his Twitter account Monday, four days before he was scheduled to report to spring training with the Oakland Athletics.
— Kyler Murray (@K1) February 11, 2019
Murray did not mention baseball or the A's at all in his statement.
"Moving forward, I am firmly and fully committing my life and time to becoming an NFL quarterback," Murray wrote. "Football has been my love and passion my entire life. I was raised to play QB, and I very much look forward to dedicating 100% of myself to being the best QB possible and winning NFL championships. I have started an extensive training program to further prepare myself for upcoming NFL workouts and interviews. I eagerly await the opportunity to continue to prove to NFL decision makers that I am the franchise QB in this draft."
Murray was selected ninth overall last June and agreed to a minor league contract that included a $4.66 million signing bonus.
Murray will return $1.29 million of the $1.5 million signing bonus money the A's gave him last year, a source told ESPN's Jeff Passan. He forfeits the remaining $3.16 million, due March 1. The A's will put him on the restricted list and retain Murray's rights, but they don't get a compensatory draft pick.
No player has ever been a 1st-round pick in both the NFL and MLB drafts, according to Elias Sports.
— ESPN