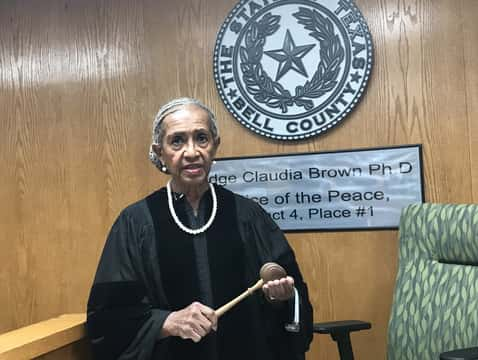 Judge Brown made national headlines after setting a $4 billion bond in 2017
Bell County Justice of the Peace Claudia Brown took the stand Monday afternoon in her own trial.
This, after she made national headlines for setting a record breaking $4 billion bond almost two years ago.
Judge Claudia Browns attorney David Fernandez tried to delay the trial again on Monday claiming her team was not ready to begin because they did not have enough time examine a report made by an expert witness.
Visiting State District Judge Stephen Ables denied that motion and jury selection continued for several hours.
Out of the 80 potential jurors, about 16 of them said they knew about the case after answering questions from both sides. The court picked 12 out of the remaining 35 possible jurors, four men and eight women.